Pin It
I finally had a few minutes the other day to quickly go through my new issue of Martha Stewart Living.  It had so many good articles and features, and I loved that she said it was time to start planting.  It also happened to be a very nice sunny day here, albeit with snow still on the ground.  I finally told my husband that I am thinking I would like him to build me another raised bed this season.  He took it pretty well.  Since we both VitaMix so much I want to add a lot more greens like Kale and Swiss Chard so I need more space.  I figure if I brought it up now, he would have a lot of time to get used to it.  In fact it took him no time at all to build me the two large raised beds last year and another one will be a cinch. : )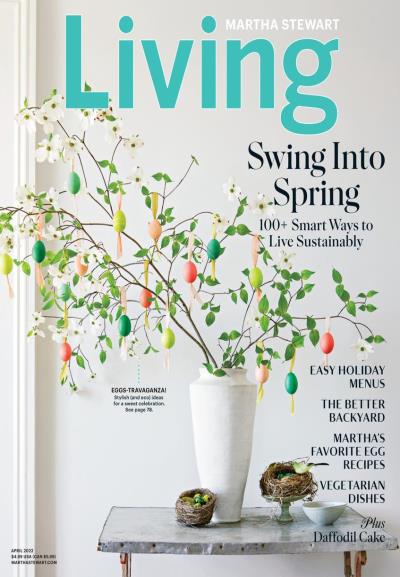 She had a lot of great recipes I want to try in the issue as well.  She had quite a few pages dedicated to coffee cake and so many decadent varities that I just have to chose one and make it this weekend.  The trouble is choosing because they all look so good.  Maybe I will bake one every weekend until I have tried them all.  We are going to be having some very rainy weather the next few days so baking fits in well.
I am antsy to try some kind of craft project too this weekend, but I cannot decide.   I have so many ideas running through my head.  I really want to make some kind of great family message and scheduling center.  I cannot find anything like what I want so I know I will have to make it.  With my big family and all of our crazy schedules it is hard to make something ready made fit.  I have been doing a lot of brainstorming on this and have a lot of ideas.  We will see how quickly I can get it onto paper so I can create this control center that I dream about.
Then I also have to decide what review and give-away I want to do next.   Hmmm, should it be a cleaning product, super fun toy, great cutting and prep boards, closet organizers, the list just goes on.  What would you like to see next?