If you remember my post a few weeks ago where we made candy corn out of river rocks, I told you I had lots of other great rock projects to share.  Well, I am going to tell you about one right now.  I call this Rock Cactus Planter, it's fun to make and will thrive even if you have two brown thumbs.
When I was gathering river rocks, I looked for shapes that resembled cactus plants.  Then I painted the rocks on both sides with a craft paint that you can find in any craft store or craft aisle of most stores.  Pick a green you like and get to work.  When the green paint dries you can embellish the stones with all kinds of accents to make them appear more realistic.  Then seal the rocks with a Mod Podge or similar sealer.  After all that is done, pick out a container so you can create your cactus garden.
I used clean, fresh play sand as my base and I packed it tightly in layers.  When I was up to the top, I arranged the rocks the way I wanted and then filled in with small decorative stones.  The result was a beautiful bright, clean, non-prickly cactus planter that I put alongside my bathtub.  Now when I am relaxing in the tub, I can look over to the side and be reminded of the fun summer days at the river and crafting at home.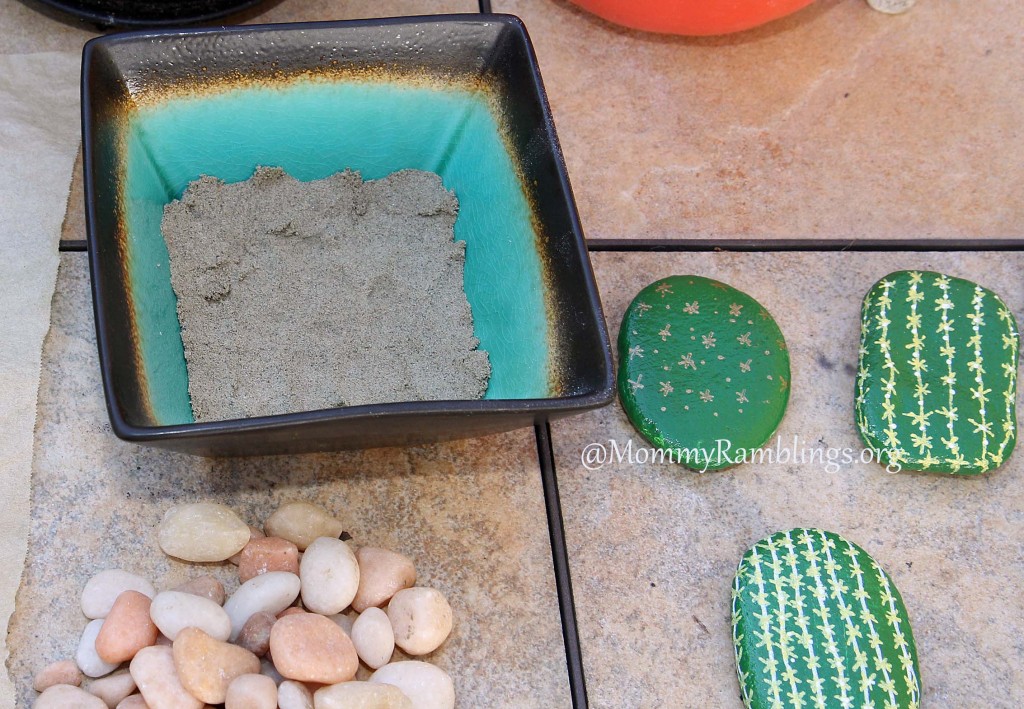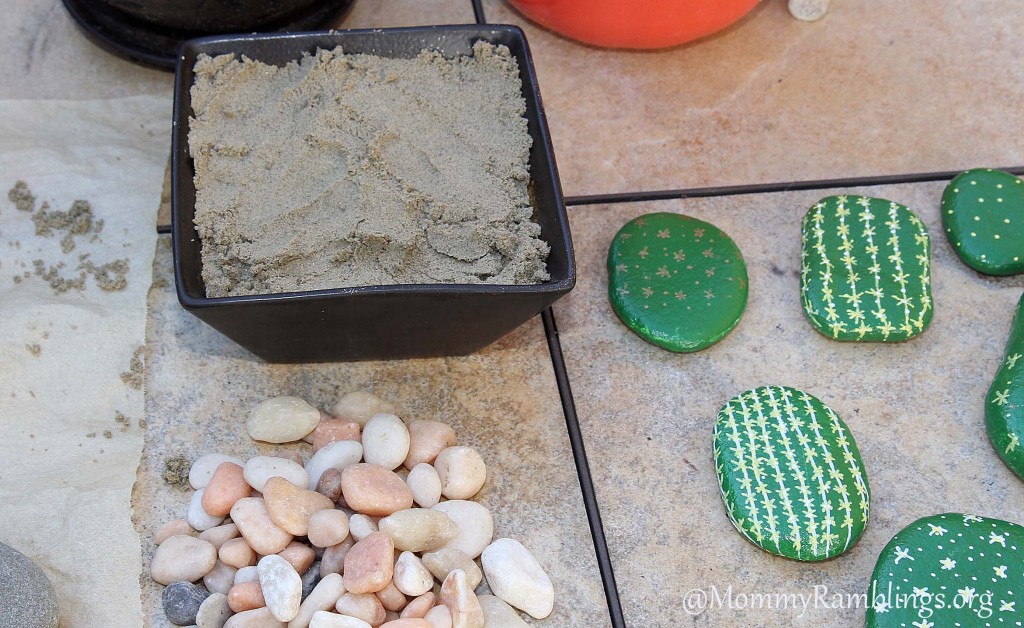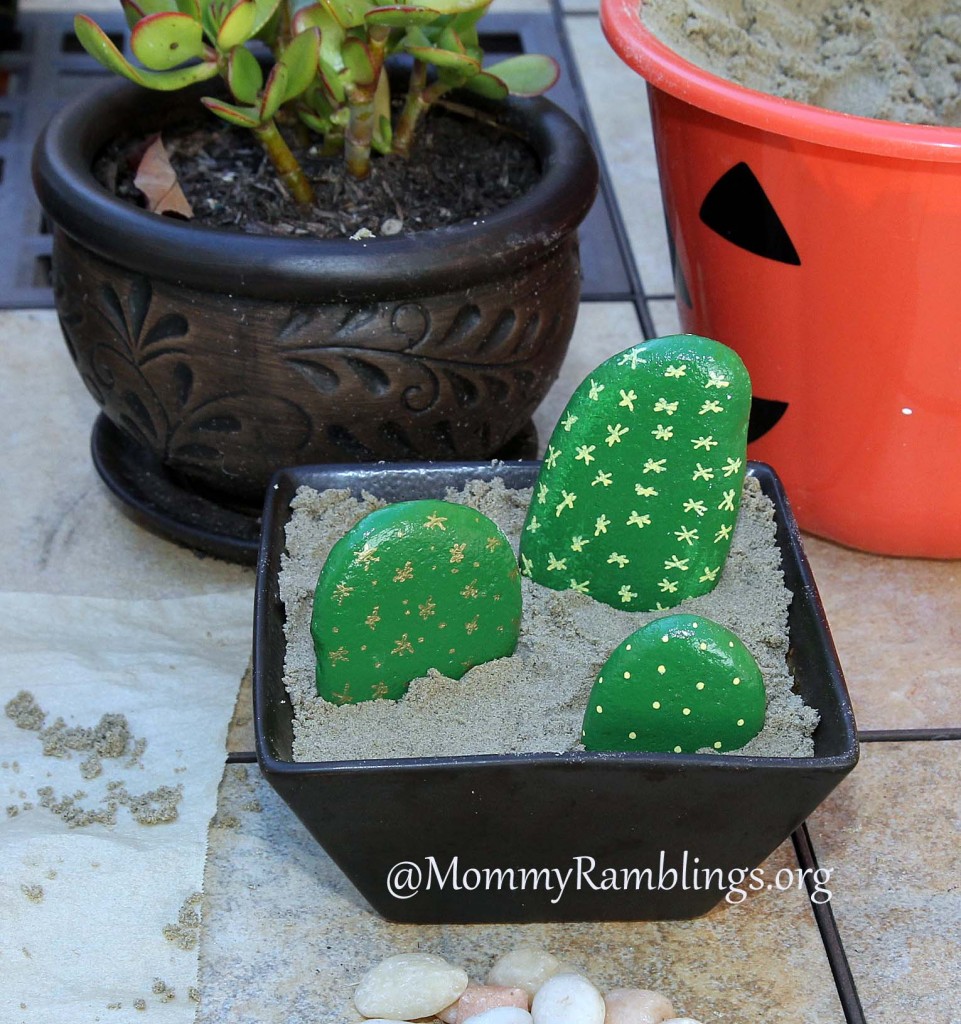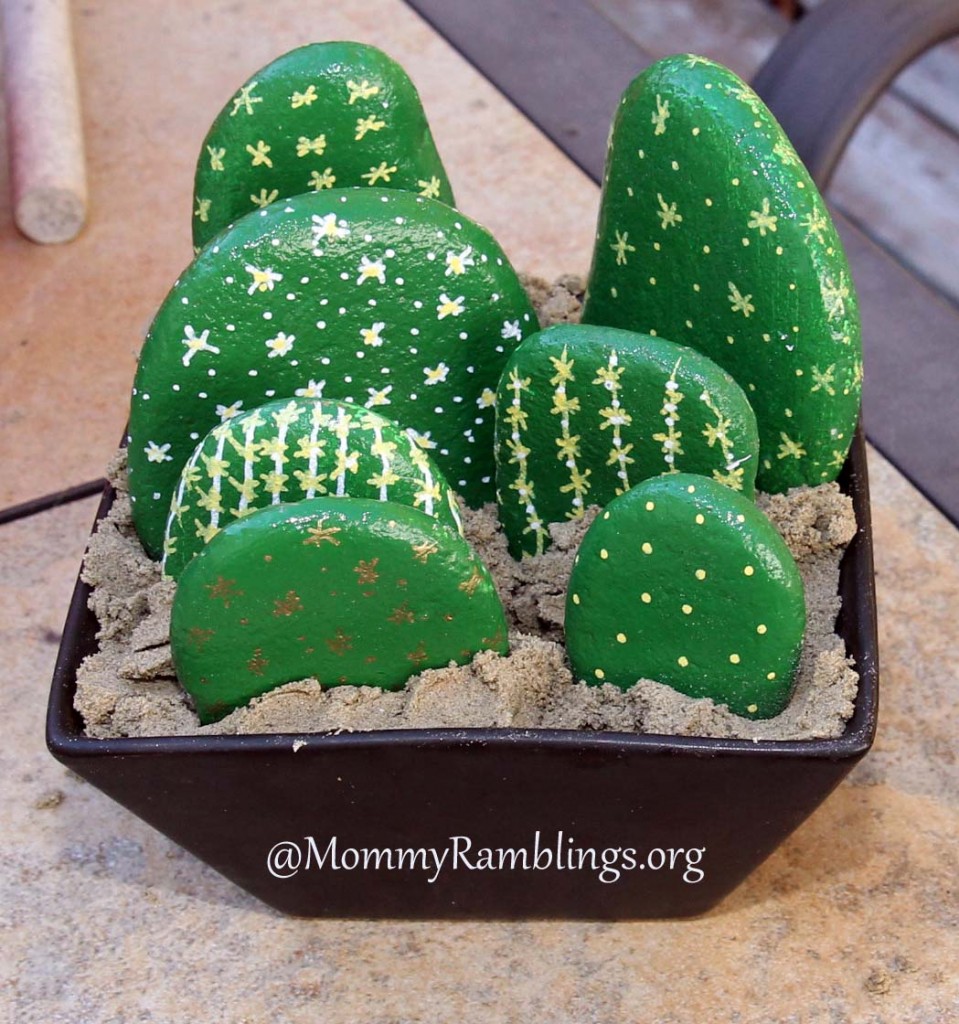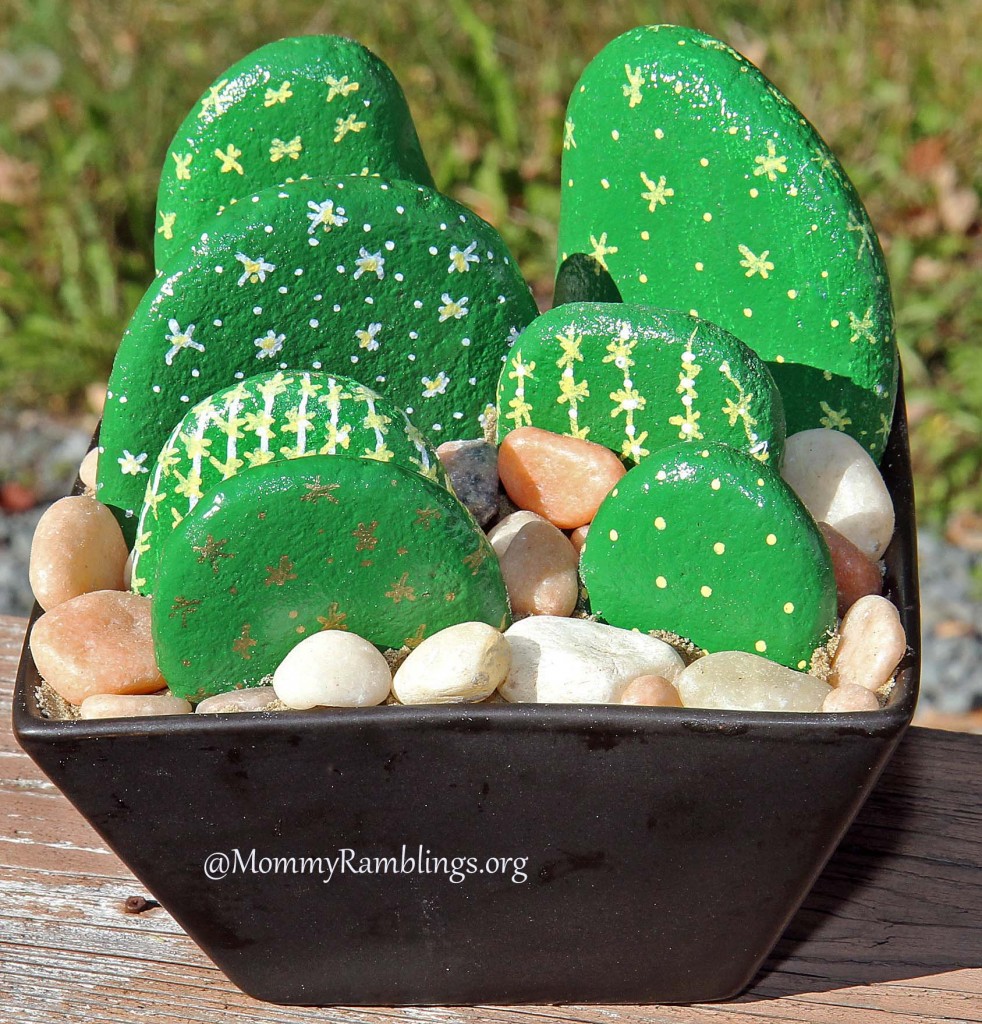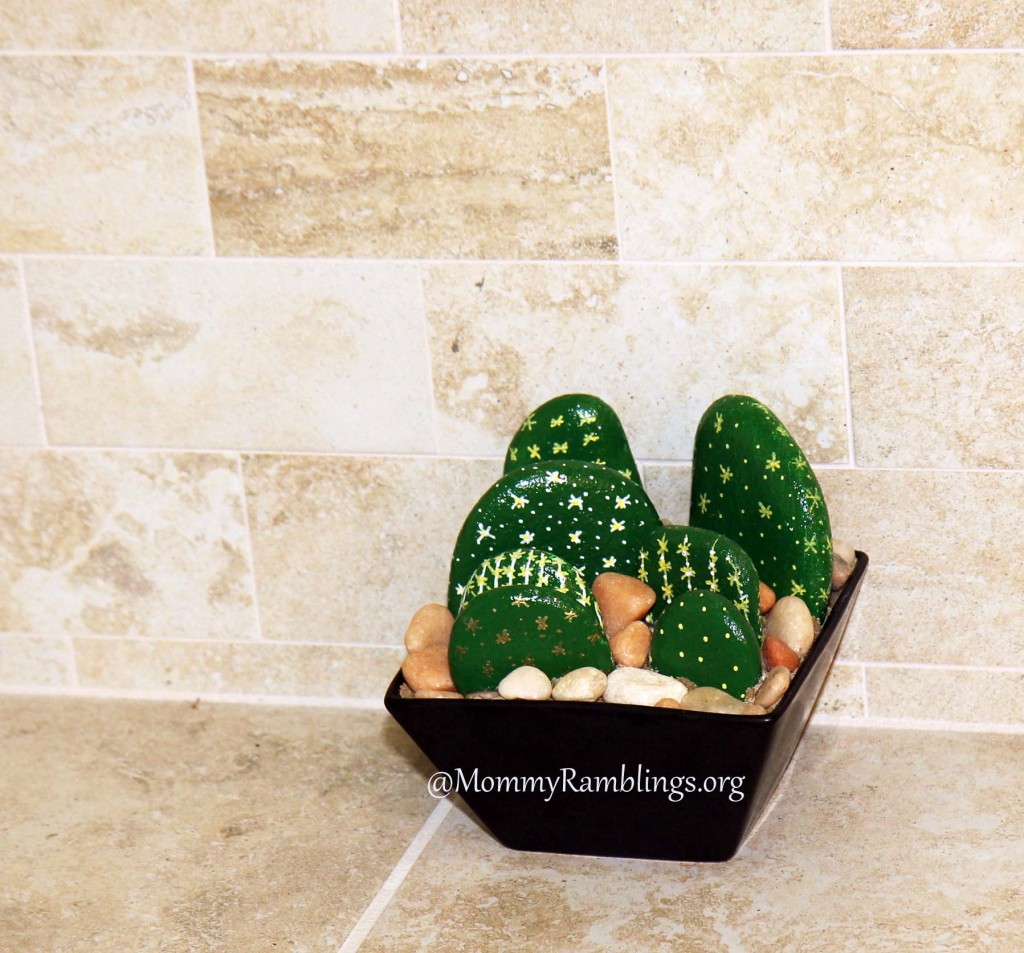 I hope  you will give it a try, please share your results if you do.  Any questions please ask.